Lemmon Drive Traffic Improvements and Resiliency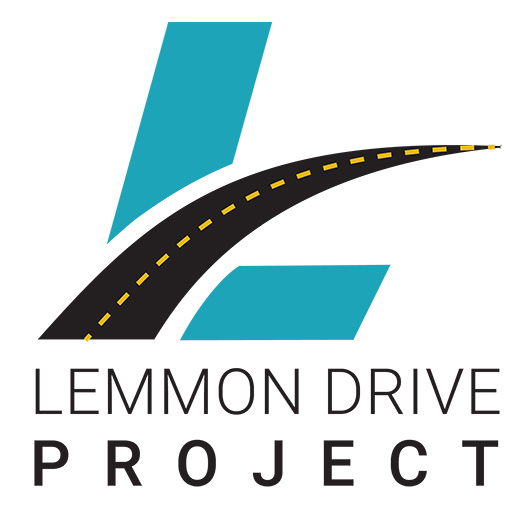 Project Description
The Lemmon Drive Improvements and Resiliency Project extends from Fleetwood Drive to Ramsey Way and includes traffic improvements and provides resiliency for the roadway and community. The existing Lemmon Drive alignment is located below the 100-year floodplain; however, this project will realign the roadway to a higher elevation to mitigate potential future flooding impacts. In addition, the project will improve safety and multimodal connectivity by constructing a separated multiuse path.
An alternatives analysis and preliminary engineering was completed in the fall of 2022. The preferred alternative is comprised of a new roadway alignment along a natural berm just west of the existing alignment. The relocation of the alignment with an elevated roadway surface will address flooding concerns the community has experienced in recent years while also providing connectivity for various modes of travel. The preliminary cost estimate of this Project is approximately $39 million and will be refined as the environmental process and design progresses
View the completed Alternative Analysis and preliminary design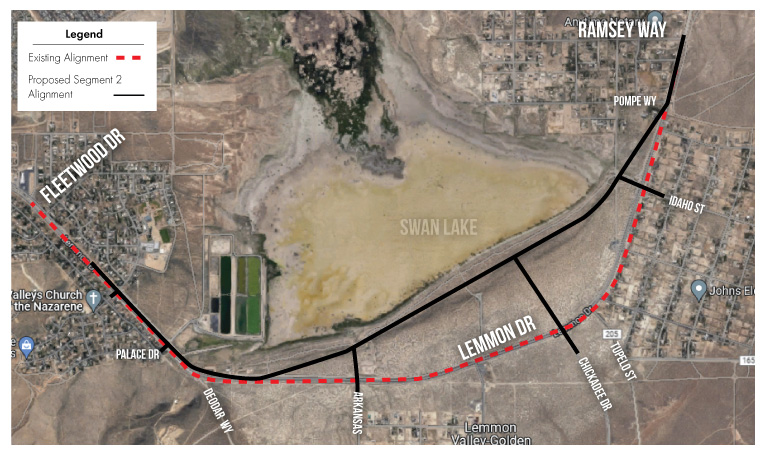 ---
RTC has engaged the services of CA Group as a consultant designer to advance the design and complete NEPA environmental process for the project. The project is now set to proceed with the selected Natural Berm Alternative design.
Lemmon Drive – Alternatives (Level 1)
Lemmon Drive – Alternatives (level 2)
Lemmon Drive – 30% Preliminary Plans
---
Presentations
Lemmon Drive October CAB Meeting Presentation
Lemmon Drive October NAB Meeting Presentation
Videos
---
Project Manager
Bryan Byrne, P.E.
Regional Transportation Commission of Washoe County
775.335.1865
[email protected]