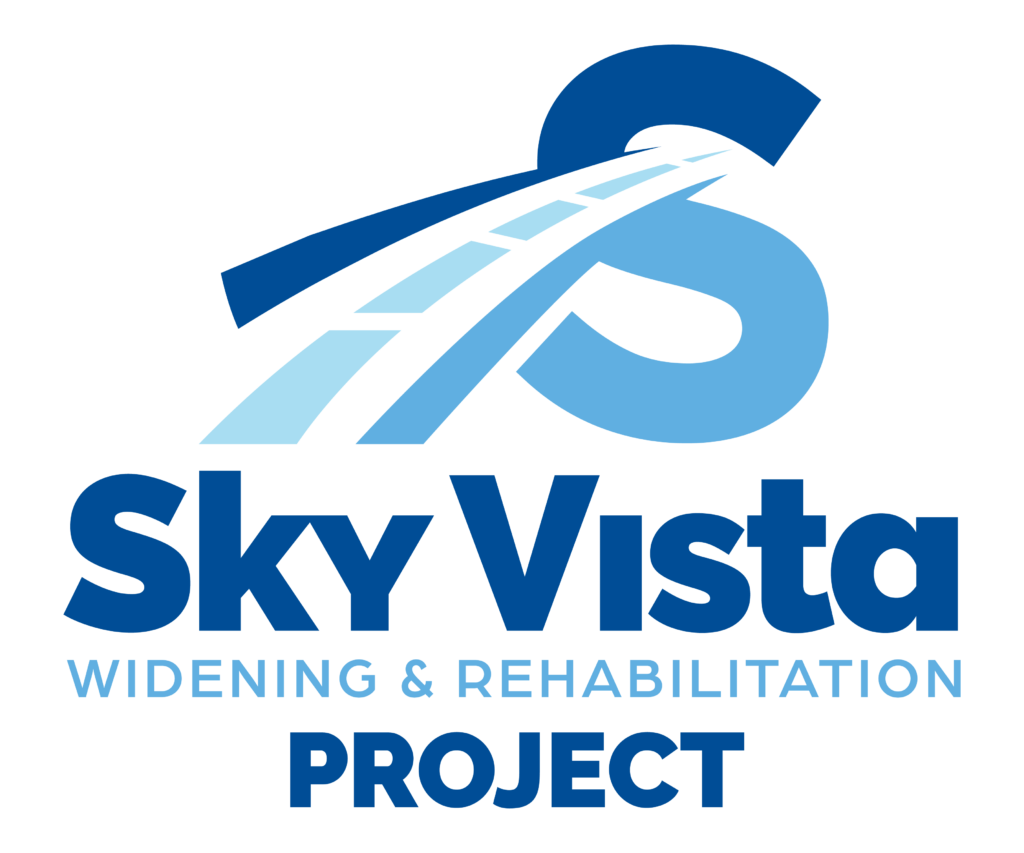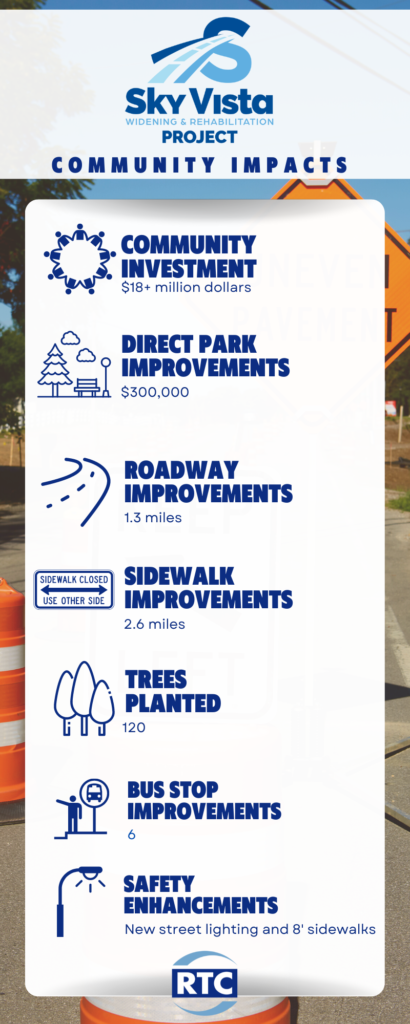 Construction Update:
Thank you for your continued interest in the progress of the Sky Vista Parkway reconstruction and widening project. As you are aware, Silver Lake Road has been closed at Sky Vista and while RTC-Washoe is working diligently to reopen the road, it will likely remain closed into October due to extended utility work and weather delays.
The construction team is aware of reoccurring backups along Sky Vista and continues to monitor challenging areas and make necessary adjustments to improve traffic flow. In addition, the construction crews are attempting to coordinate temporary driveway closures with residents in an effort to limit impacts by ensuring at least one access point is provided.
What to expect in the coming weeks:
Paving operations will begin on the right side of Sky Vista Parkway in October.
Black Bear drive is closed at Sky Vista. Follow signage and detour to Silver Sky Parkway to access to Sky Vista Parkway
Traffic control will remain in place during the upcoming Air Races (Use the detour above to gain access to Sky Vista Parkway)
North Valley's Regional Park main entrance to reopen in October (Please don't damage the park by driving across the grass to gain access)
No lane closures will occur between the hours of 7:00 and 9:00 a.m. or between 4:00 and 6:00 p.m. Monday through Friday.

Construction activities are generally scheduled Monday through Friday from 7 a.m. – 6 p.m., with some Saturday work as needed. The contractor may need to work some nights. Notice will be given to residents in advance if night work is needed.

Pedestrian access along Sky Vista from Silver Lake Road to Vista Knoll Parkway is still temporarily closed until approximately the end of this year. Please use our pedestrian access detour, highlighted in orange in the map above, to access North Valleys Regional Park. If you need to cross Sky Vista to get to the park, use the crosswalk at Silver Lake or the pedestrian beacon located at the east park entrance. This closure is needed for pedestrian safety during earthwork, grading, utilities, and retaining wall construction.
---
Silver Lake Road to East of Vista Knoll Parkway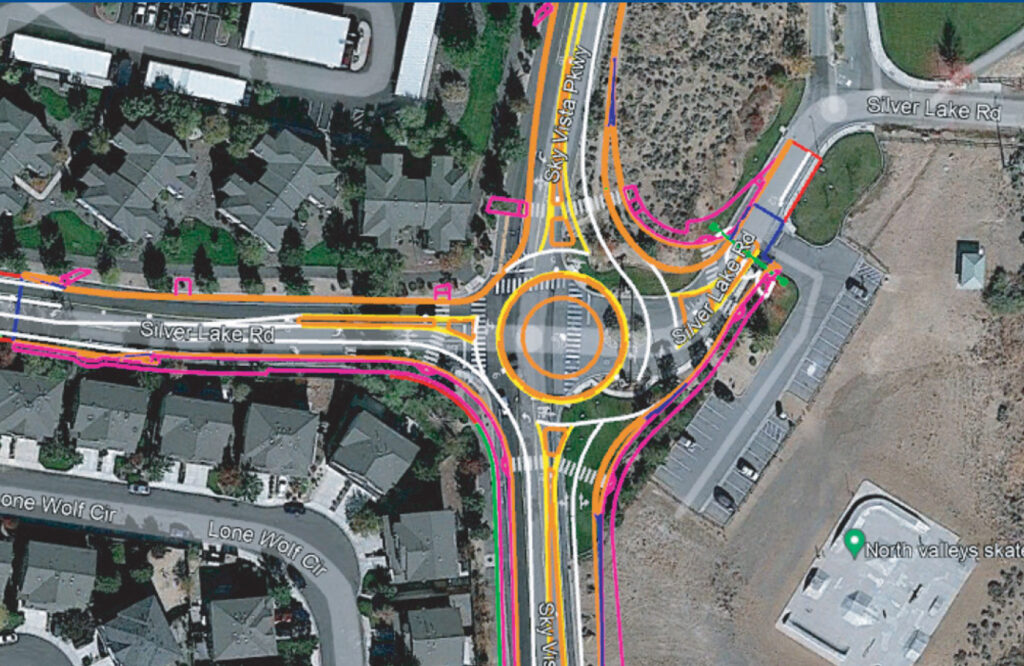 Improve congestion and enhance safety for motorists and pedestrians
Provide 5' wide bike lanes to protect cyclists
Widen roadway – Two lanes in each direction
New raised center median with dedicated left turn lanes
Multi-use path on both sides of roadway
New roundabout at Silver Lake Road
ADA Improvements, transit upgrades,increased lighting, and drainage enhancements
---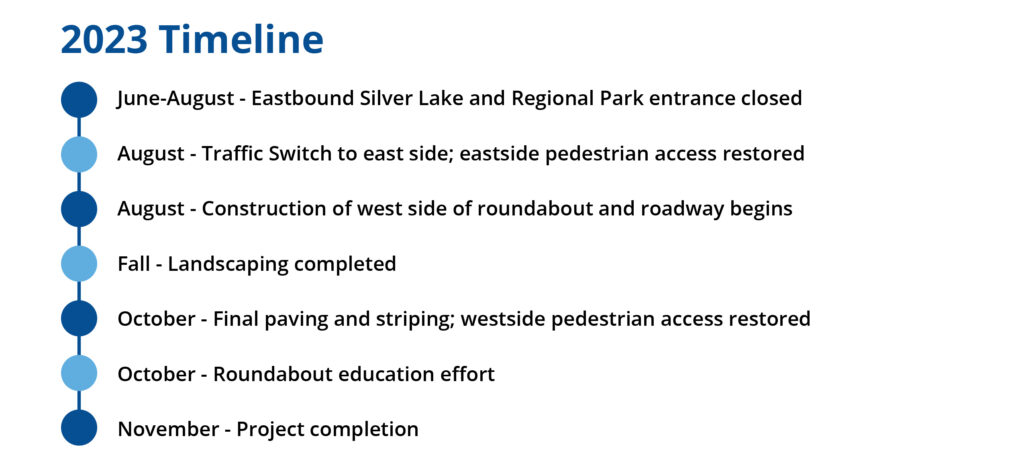 ---
---
Roundabout
Why did we choose a roundabout? During the Summer of 2020 in our pre-planning phase of the project, we performed an analysis that evaluated three options for the Silver Lake Road intersection. The RTC took a look at how a signalized, unsignalized, or roundabout alternative would be the best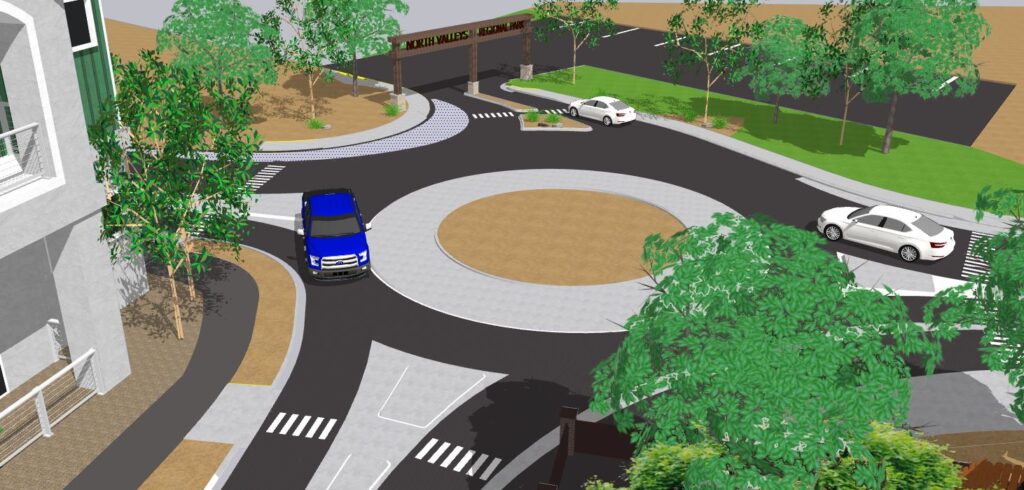 Roundabout traffic operations performed much better than signalized and unsignalized intersections for AM and PM peaks (fewest delays);
Safety analysis showed that roundabout crashes (fatal and injury) are much lower than signalized and unsignalized intersections;
Roundabouts force traffic to slow to about 20 MPH which is safer for pedestrians crossing into the regional park; and
The cost was estimated as approximately $180,000 less than the signalized intersection.
Additionally, studies have indicated that replacing traffic signals with roundabouts can increase the capacity of a road by 30 to 50 percent. Studies* have shown that when compared to signalized intersections, roundabouts result in:
90% fewer traffic fatalities
75% fewer injury collisions
*Source: Insurance Institute for Highway Safety "Status Report Vol. 40, No. 9."

Lean more about how to safely drive in a roundabout at rtcwashoe.com.
---
General Project Information
The Regional Transportation Commission (RTC) of Washoe County will begin construction on Sky Vista Parkway Project on Monday, August 15, 2022. The project limits are on Sky Vista Parkway from Silver Lake Road to just east of Vista Knoll Parkway. As part of the project, the RTC will widen the road from one lane in each direction to two lanes in each direction. There will also be improvements for other roadway users.
As part of the project, the RTC will be adding new street lighting for safety, along with brand new eight-foot-wide sidewalks, and five-foot-wide bike lanes on both sides of Sky Vista Parkway.

During construction, two-way traffic will be maintained on Sky Vista Parkway, but drivers can anticipate some minor lane closures and possible delays. Transit users may see bus stop relocations. For transit information, please visit rtcwashoe.com.
---
Design Firm: Atkins North America
Construction Contractor: Spanish Springs Construction
---
FINANCIAL INFORMATION
Total Project Estimate: $18.3 million
Funding Source: RTC Fuel Tax, RRIF Fees
---
Judy Tortelli, PE RTC Project Manager
Regional Transportation Commission of Washoe County
775.335.1824
[email protected]